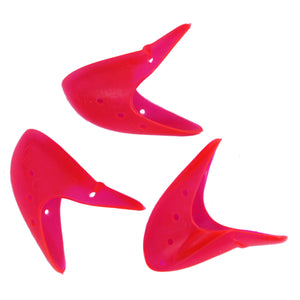 Krippled Herring #3 is the largest of the herring series, designed to troll an 8" to 11" herring or Alewife. If a big bait is needed, try these. We always try to stock the hard to find colors at KrippledUSA.
 Krippled Herring #3 size has been discontinued. When these are gone, I will not be able to restock them.
Krippled Herring #3, Red, Unrigged 3-pack
Order#- KH#3URRED
Since 1978, the Krippled Herring #3 has been the premium baitrig for the fishermen that troll a large bait. Allowing total control over the action, and quick and easy rigging.
You can visit our sister site at: Krippledbaitrigs.com